Je m'inspire souvent des différents challenges proposés d'ici de là, sans avoir hélas pas toujours le temps de participer, MAIS cette fois je me suis lancée avec celui d'octobre du blog KRAFT + PLUS. En plus du fond Kraft qui est LE critère de départ, ce mois-ci on nous demande d'introduire quelque chose de transparent.
J'ai donc joué avec du calque mais surtout avec du PVC transparent !
I often take inspiration from the different challenges offered here and there, without, alas, always having the time 
to participate, BUT this time I gave a try with the KRAFT + PLUS blog's october challenge. In addition to the Kraft background which 
is the starting point for every monthly challenge, this month we are asked to introduce something transparent.
So I played with tracing paper but especially with transparent PVC !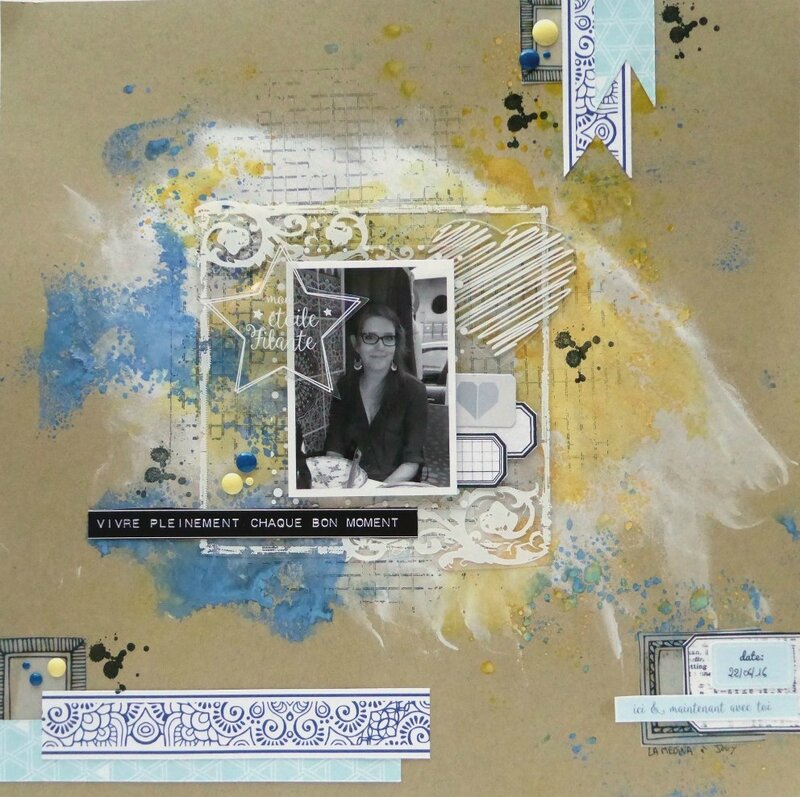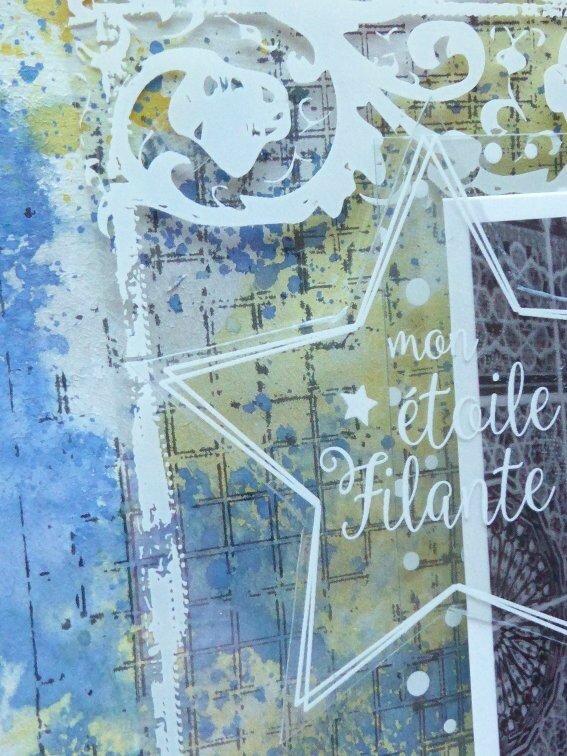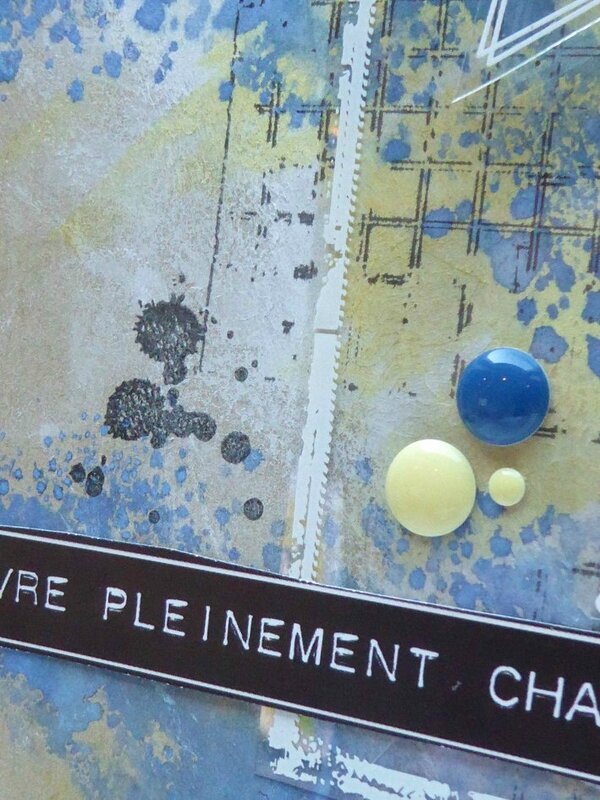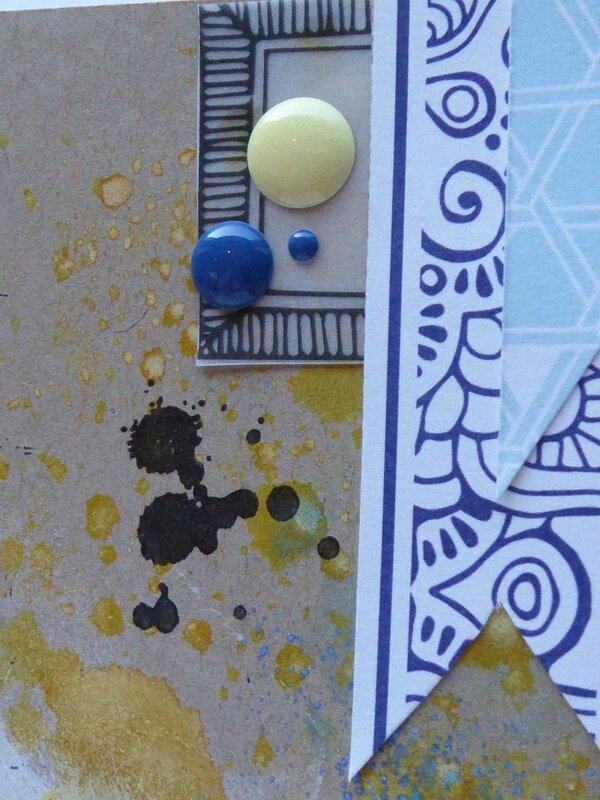 Matériel utilisé :
- Papier Kraft de chez Bazzill
- Papier Kimolos de la collection Santorini de Swirlcards
- Distress oxide de Ranger (wild honey et Faded Jeans)
- Cartes PL PVC transparent de Swirlcards
- Calque de la collection Version Originale- Les Ateliers de Karine
- Tampon Notre Histoire de collection Version Originale - Les Ateliers de Karine
- Tampon Distressed Grid de Creative Embellishments
Je suis contente d'avoir patouillé sur du kraft, cela faisait longtemps !
I really enjoyed to use inks and gesso on Kraft paper, I did not play on it such a longtime.
Merci de votre visite !
Thanks for coming here ;-)
Scrapbizzzzzz